Jay Jones was elected to the Virginia House of Delegates in 2017 representing the 89th District. A lifelong resident of Norfolk, Jay's call to public service was generations in the making.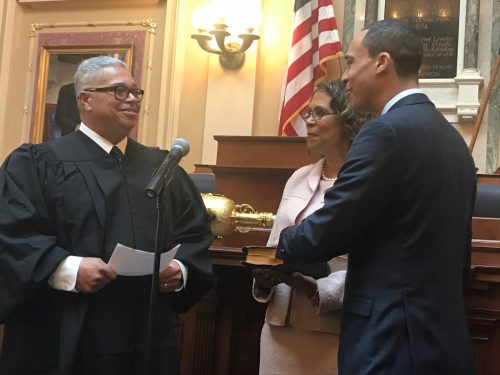 The descendant of slaves, Jay's family has been in Norfolk since the early 20th century. His grandfather, Hilary H. Jones, Sr., was a pioneering Civil Rights attorney in Norfolk and became the first Black member of the Norfolk School Board. In 1969, he was appointed to the State Board of Education, the first Black to be named to the board in the history of Virginia.
Jay's father, Jerrauld C. Jones, is one of the few Virginians to serve in all three branches of state government. He was a member of the General Assembly from 1988 – 2002, served as Director of the Department of Juvenile Justice under Governor Mark Warner and is now a Circuit Court judge. His mother, Lyn Simmons, is currently a judge on the Norfolk Juvenile and Domestic Relations Court after a long career as a violent crime prosecutor and attorney in private practice.
---
Like his forebears before him, Jay is dedicated to ensuring his community and Commonwealth embraces everyone, no matter who you are, where you come from, or what you look like.
As a member of the House of Delegates, Jay fought to expand Medicaid, increase minimum wage, and give teachers a raise. He also gave voice to progressive energy and environmental policies that improve the lives of all Virginians while preserving our air, water, and land. A tireless legislator, Jay championed legislation known as the "Ashanti Alert," a bill to establish a missing persons alert for adults in the Commonwealth. The "Ashanti Alert" was used as the model for a bill that eventually became federal law. He has also sponsored legislation to deconcentrate poverty in urban communities, achieve a fair regulatory scheme for our public utilities, and create an earned income tax credit in Virginia.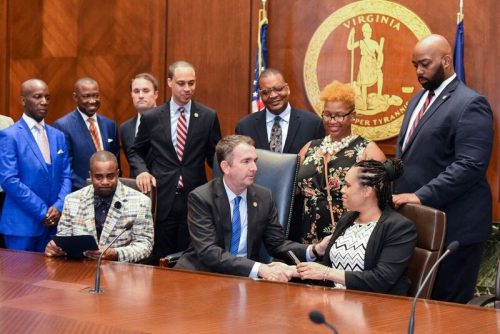 Jay currently serves on the House Appropriations, Transportation, and Counties, Cities, and Towns committees, having previously served on the General Laws and Finance committees. He is the chairman of the House Transportation subcommittee on Motor Vehicles. Jay also serves on the Commission on Youth, the Criminal Justice Services Board, and the Commission on Electric Utility Regulation.
---
Jay completed his undergraduate studies at the College of William and Mary, where he was double major in Government and History. Jay worked in finance in New York before returning to the Commonwealth to obtain his law degree at the University of Virginia.
Jay currently practices law in Norfolk, where he is a partner with Bischoff Martingayle P.C.
Jay and his wife Mavis reside in the Larchmont neighborhood of Norfolk. They are members of the Basilica of St. Mary of the Immaculate Conception.
---